By team, ST YouTube
Shillong is known for being home to churches of various denominations, some of which have survived 100 years and are still as strong as the day their foundations were laid.
One such century-old structure is All Saints Church at IGP Point in Shillong under the Church (Anglican) Diocese of North India. The Congregation of All Saints celebrated its 125th anniversary in 2002.
In this episode of The iconic structures of Shillongwe bring to our readers and subscribers the Church of All Saints, an archetypal cathedral founded in 1876.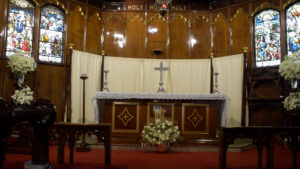 Nestled in the heart of Shillong, this colonial structure embodies the peace and quiet that drown out the din of traffic and the hectic pace of the city.
The church is spread over five acres of land which houses the Hall of All Saints, the School of All Saints, the Bishop's House and the Diocese of North India – under the name North East Diocesan Trust Association, and is surrounded by a well kept lawn adorned with lush green grass, delightful flowers, foliage and tall trees on three sides of its boundary.
The premises also house a heritage pine almost as old as the church. It should be mentioned here that this quintessential pine stands out from the rest,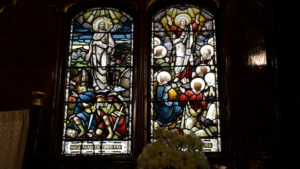 especially at Christmas with its grand frame and adornment during the celebratory season in Shillong.
Historically, it was in the 1860s, during the British Raj, that officers felt the importance of keeping their faith and Anglican tradition alive, which consequently led to the need for a church building the August 3, 1872 in the presence of Bishop Robert Milman of Calcutta.
The foundation stone of the church was first laid by Lord Northbrook, then Viceroy of India, during his visit to Shillong on 22nd August 1874. It was then consecrated by Bishop Edward Johnson of Calcutta on August 18, 1877 when he dedicated it to "All Saints".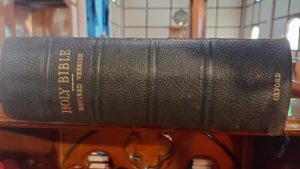 Unfortunately, the great earthquake of 1897 completely destroyed the building of All Saints Church. However, some parts of the structure as well as objects housed in the church remained intact even after the calamity and they make the church truly historic. This is the altar comprising the stone baptismal font, a carved wooden lectern in the shape of an eagle, a Bible which weighs around 5 kilograms and a well-designed wooden door – all of which are in use to this day. . The other two intriguing elements in the premises are the piano and the organ – both as old as the church.
To learn more about the history of this heritage structure, watch the full episode on our Youtube channel @TheShillongTimes and we'll take you on a journey down memory lane.